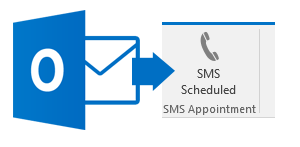 SMS Appointment is an Outlook plug-in to automatically send text message reminders to your customer prior to their appointment.
No need to enter twice the same information, just use the well known interface of Microsoft Outlook and SMS Appointment will take care of all the other things.
Fix Your No Show Problem!
Do you run a professional or personal services business?  Your time is very valuable.  Unfortunately, sometimes your clients forget about their appointments, which costs you revenue, causes disruptions in your schedule, and hurts your professional relationship.  If you could give all of your clients an SMS reminder prior to their appointment, that would help everybody. This is why SMS Appointment is made.

Just try it, we have a free trial!
Try the service for free. Just download the software, install it and set your first appointment on Outlook! Within 5 minutes, you will have sent your first SMS reminder!